CENTRAL OREGONS SCHOOL OF BALLET will be doing
VIRTUAL CLASSES ONLY for enrolled students until Deschutes County is out of the Extreme Risk Category. 

COVID-19 Update



(12/7/2020)
COSB is following state guidelines for Fitness Organizations. For a full list of pre-cautions being taken please see the section to the right.
Our previous schedule has been adjusted to allow for 30 minute passing periods between classes so there are no more than 25 people per suite at a time and students in each suite have no interaction.
In addition to Government Guidelines we ask the following:
Drop off and Pick-up only

Only 25 people are allowed in the building at a time so we can not have parents waiting in the lobby.

Arrive no more than 10 minutes early.

Our receptionist Cody will let students in when they arrive and will be monitoring the number of individuals in the building. Please be patient if she asks you to wait to enter.
Students must arrive with Dance attire under street cloths and hair class ready.

Dressing rooms have to remain closed since we can't monitor physical distancing in them. Students will be allowed to bring their belongings into the studio with them. Because of this, please bring as little "extra" items as possible. (Remember: dance shoes are not to be worn outside. Also, street shoes are not to be worn on the marley dance floor. Students can change into their dance shoes while waiting to enter the class.)

Observe tape lines

We've taped off 6ft markers throughout the studio and hallways. Please have students observe these physical distancing guidelines so we can stay open.

Face Masks

As per state guidelines EVERYONE who enters the studio is required to wear a mask.
Students are required to wear a mask at all times, including while taking class. 
If a face mask is forgotten there are a limited amount of disposable face masks in each studio and in the lobby.

Sanitizing

We continue to sanitize the studio before and after classes, including barres and commonly touched services
Hand sanitizer and masks are available at the front door and in each studio. Please use it on the way in and out.
Please continue to have students practice good hand washing habits, covering coughs etc.

If you're not feeling well Please Stay Home.
For Those Who are Unable to Attend or Not Yet Comfortable Attending
In the event of another shut down or someone needing to quarantine, classes can be taken by Zoom. This will be by request only.
Students who elect to take via Zoom only will not be able to participate in live performances.
Thank you to everyone who has been so supportive of us during this pandemic. We look forward to continuing to provide quality ballet education and performances in Bend!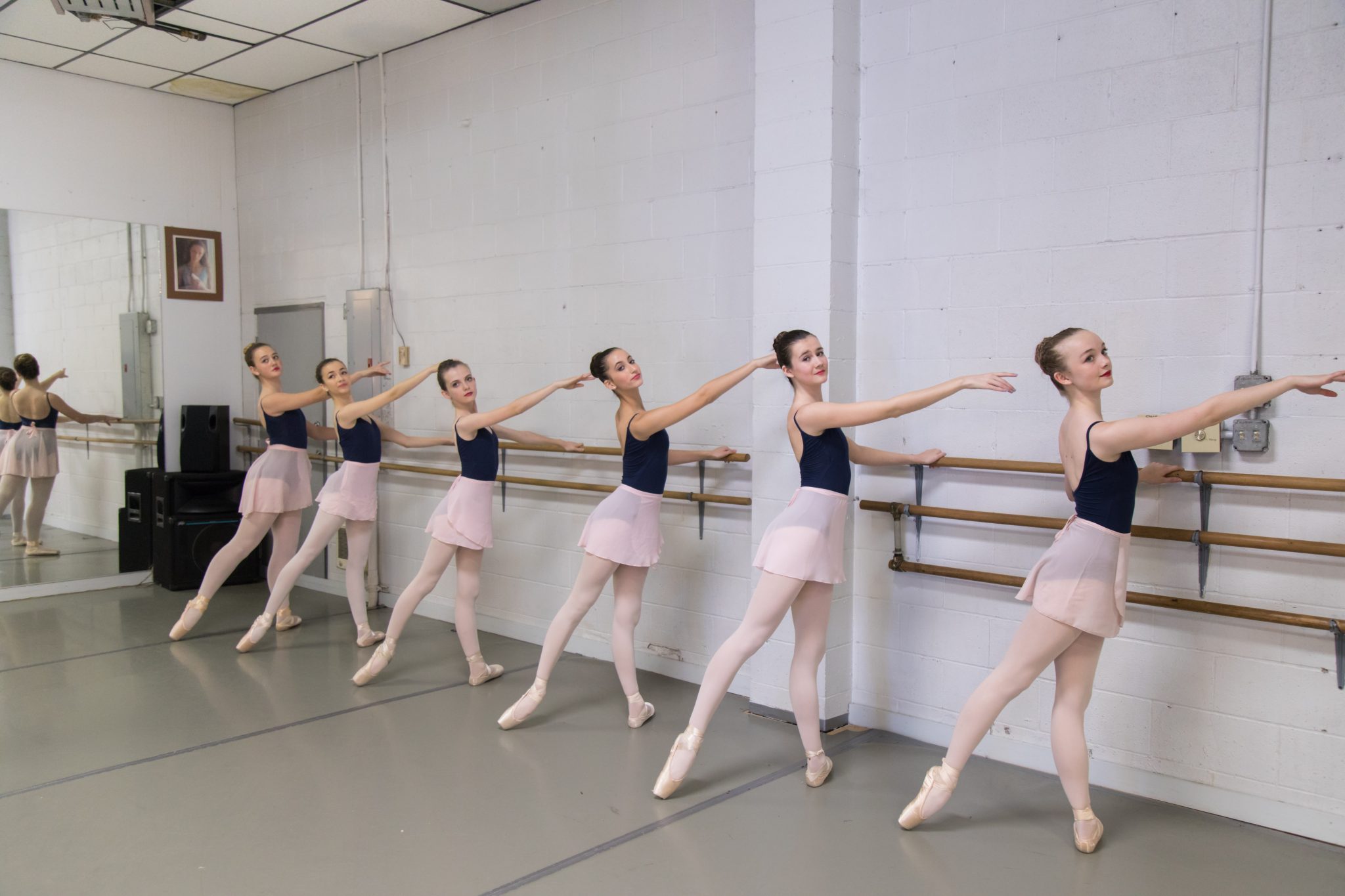 About Central Oregon School of Ballet
Central Oregon School of Ballet is home to the longest running Nutcracker in Bend, OR  – going on 34 years! COSB specializes in classical ballet training to dancers of any level. Our program begins with Pre-Ballet (Ages 5-6) and has a curriculum based course for dancers ages 6 – 19 that trains and develops the next generation of dancers. We offer classes in Classical Ballet Technique, Pointe, Men's Technique, Partnering, and Variations. COSB also offers Adult classes for those wishing to begin ballet or those who want to continue their ballet education post-high school.
It is our belief that ballet training is life training. Lessons learned in the studio also turn into valuable life skills that can be applied beyond the classroom. In addition to teaching steps our qualified teachers are dedicated to fostering self-confidence, respect, and a sense of pride in accomplishment. Central Oregon School of Ballet strives to instill a deep love of the arts for all of our students whether or not they have professional aspirations in ballet. For those who do wish to pursue a career as a professional dancer Central Oregon School of Ballet provides the proper training and guidance to get them there.
GOALS – to train the next generation of dancers – to put on professional ballet productions in Central Oregon – to educate and inspire a love of ballet in Bend – to move people with movement.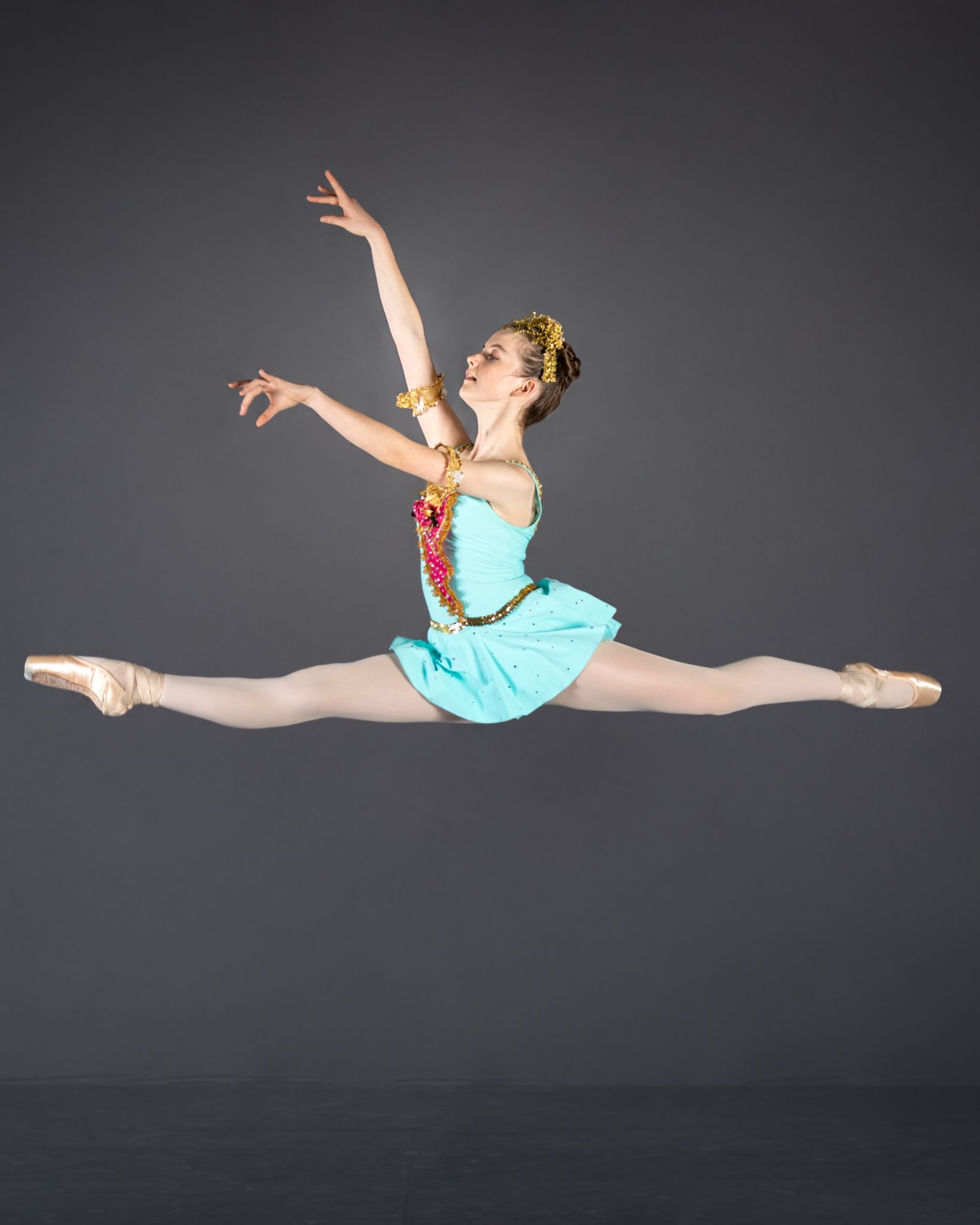 COVID-19 Pre-Cautions being taken at Central Oregon School of Ballet
Distancing & Occupancy
Each suite is limited to 25 people at a time.
Each studio is taped off into 6ft sections so students can maintain physical distance in class.
Classes are limited to 22 students at a time so 6ft physical distance can be observed.
No Contact – Pas de Deux classes have been cancelled and students are not being asked to do exercises that involve holding hands or touching other students in any way.
Instructors are keeping 6ft distance from students and not employing hands on teaching methods at this time.
Operations
All Employees of COSB are wearing masks at work.
Water station has been removed.
Dressing Rooms are closed to maintain physical distance.
Signs have been posted throughout the studio listing COVID-19 Symptoms asking employees and clients with symptoms to stay home.
Signs encouraging physical distance have been posted.
Our Receptionist is monitoring physical distance of everyone who enters the studio
Increased disinfection of studio equipment.
Increased air circulation with open doors and fans whenever possible.
COSB has established traffic flow guidelines for entering and exiting the building and studios.
Hand Sanitizer is available at the front entrance and in all the studios. Bathrooms remain open for hand washing.
Schedule for classes has been adjusted so classes do not overlap and less than 25 people are in the studio at all times.
Virtual Classes are continuing to be offered by Zoom
Students are being encouraged to bring their own water bottles from home.
Cleaning and Disinfection
The Studio is being cleaned numerous times daily.
COSB is using disinfectants that are included on the EPA approved list for the SARS-CoV-2 virus that causes COVID-19.
Commonly Touched surfaces (such as ballet barres) are being wiped before and after each use.
Frequent cleaning and disinfection of work areas, high-traffic areas, and commonly touched surfaces in areas accessed by workers and public.
Restrooms are being thoroughly cleaned 2x a day and checked frequently for adequate sanitary supplies.
Clients are strongly encouraged to wash hands with soap and water for 20 seconds and/or using hand sanitizer immediately before and after classes and as necessary during class.
Client Screening
Roll is taken for every class. If there is a positive COVID-19 case associated with COSB this can be used for public health officials as information for contact tracing investigation.
COSB asks that dancers stay home and wait to come to class if they have had

New or worsening cough
Fever
Shortness of breath
Been in close contact with anyone with the symptoms listed above or who as been diagnosed with COVD-19 in the last 14 days.

If a dancer exhibits any of the above symptoms please stay at home until at least 72 hours after symptoms have resolved with out medication.
If you are a high risk individual please refrain from coming to classes at COSB at this time.