2020 – 2021 Class Schedule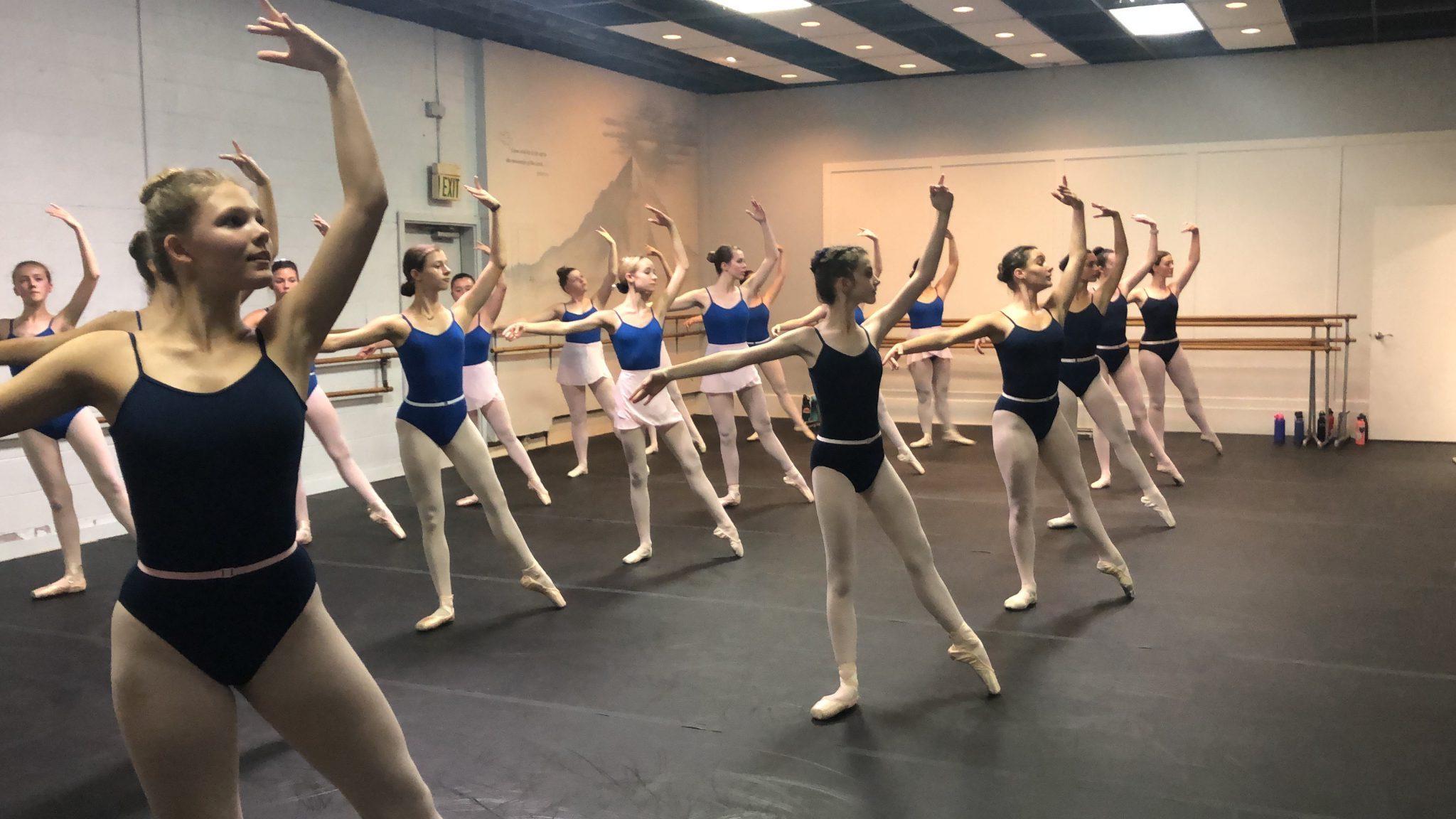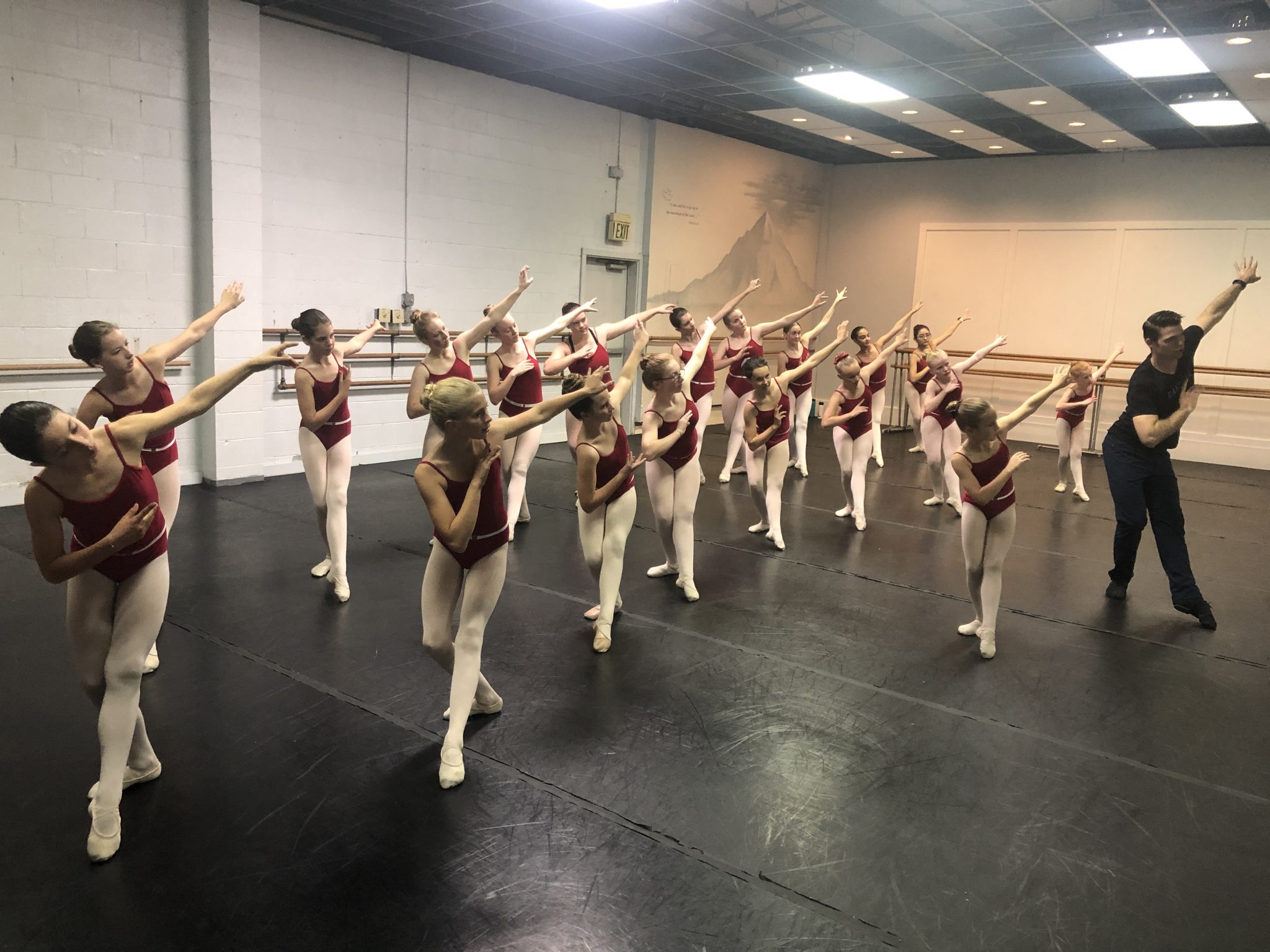 Monday
4:30-5:30 Intermediate Ballet 2
[Founders Studio]
5-6 Intermediate Ballet 3
[Studio C]
6-7 Int. 4/Advanced 1
[Founders Studio]
7:30-8:30 Adult Open Ballet
[Founders Studio]
Tuesday
3:30-4:30 Beginning Ballet 1
[Founders Studio]
4-5 Intermediate 1A
[Studio C]
5-6 Beginning Ballet 3
[Founders Studio]
5:30-6:30 Intermediate 1B
[Studio C]
6:30-8 In. 4/Advanced 1
[Founders Studio and Studio C]
7:30-8:30 Open Adult Beginning Ballet
[Founders Studio]
Wednesday
2:30-3:15 Wed. Pre-Ballet
[Founders Studio]
3:30-4:30 Intermediate Ballet 1 A
[Founders Studio]
4-5 Intermediate Ballet 2
[Studio C]
5-6 Intermediate Ballet 1B
[Founders Studio]
5:30-6:45 Intermediate Ballet 3 Pointe
[Studio C]
6:30-7:30 Advanced Ballet 1
[Founders Studio]
7:30-8 Advanced Pointe Variations
[Founders Studio]
Thursday
3:30-4:30 Beginning Ballet 2
[Founders Studio]
4-5 Boys Ballet Class
[Studio C]
5-6 Beginning Ballet 7+
[Founders Studio]
5:30-7 Int. 4 / Adv. 1 Pointe
[Studio C]
6:30-8 Intermediate Ballet 3 Pointe
[Founders Studio]
Friday
3:30-4:15 Fri. Pre-Ballet
[Founders Studio]
4:30-5:30 Intermediate Ballet 2 Pointe
[Studio C]
5:30-7:00 Int. 4/Advanced 1 Pointe
[Founders Studio]
COVID-19 Update 8/25/2020
Central Oregon School of Ballet is now Open for classes! We are following state guidelines for Fitness organizations. For a full list of precautions being taken please see the section to the right.
Our previous schedule has been adjusted to allow for 30 minute passing periods between classes so there are no more than 25 people per suite at a time and students in each suite have no interaction.
In addition to Government Guidelines we ask the following:
Drop off and Pick-up only

Only 25 people are allowed in the building at a time so we can not have parents waiting in the lobby.

Arrive no more than 10 minutes early.

Our receptionist Cody will let students in when they arrive and will be monitoring the number of individuals in the building. Please be patient if she asks you to wait to enter.
Students must arrive with Dance attire under street cloths and hair class ready.

Dressing rooms have to remain closed since we can't monitor physical distancing in them. Students will be allowed to bring their belongings into the studio with them. Because of this, please bring as little "extra" items as possible. (Remember: dance shoes are not to be worn outside. Also, street shoes are not to be worn on the marley dance floor. Students can change into their dance shoes while waiting to enter the class.)

Observe tape lines

We've taped off 6ft markers throughout the studio and hallways. Please have students observe these physical distancing guidelines so we can stay open.

Face Masks

As per state guidelines EVERYONE who enters the studio is required to wear a mask.
Students are required to wear a mask at all times, including while taking class. 
If a face mask is forgotten there are a limited amount of disposable face masks in each studio and in the lobby.

Sanitizing

We continue to sanitize the studio before and after classes, including barres and commonly touched services
Hand sanitizer and masks are available at the front door and in each studio. Please use it on the way in and out.
Please continue to have students practice good hand washing habits, covering coughs etc.

If you're not feeling well Please Stay Home.
For Those Who are Unable to Attend or Not Yet Comfortable Attending
In the event of another shut down or someone needing to quarantine, classes can be taken by Zoom. This will be by request only.
Students who elect to take via Zoom only will not be able to participate in live performances.
Thank you to everyone who has been so supportive of us during this pandemic. We look forward to continuing to provide quality ballet education and performances in Bend!