TICKETS ON SALE NOW
Get into the spirit of the holidays with The Nutcracker! Bring your family and be whisked away with Clara to the Kingdom of Snow and the Land of Sweets. You'll be sure to leave the theater with visions of Sugar Plum dancing in your head. Set to Tchaikovsky's beautiful score and danced by over 150 talented students of Central Oregon School of Ballet with professional guest artists and members of the Bend community. Don't miss this timeless holiday tradition, get your tickets today!
Tickets:  Adults $15 – $45  *Children/Seniors $15 – $30
Bend High Auditorium
December 6th at 7pm
December 7th at 3pm & 7pm
December 8th at 3pm
Music by Peter I. Tchaikovsky
Choreography by Joshua D. Deininger, Elizabeth Voiles,  Zygmunt and Sarah Sawiel.
*Child must be 12 or under.
*Children 2 and under do not need a ticket if they are sitting on a lap.
*Seniors select "Child" option when choosing seats. 
For Any Questions or Concerns please contact the
Box Office at (541) 699-2102
Contact COSB for group discounts for 10+ Tickets.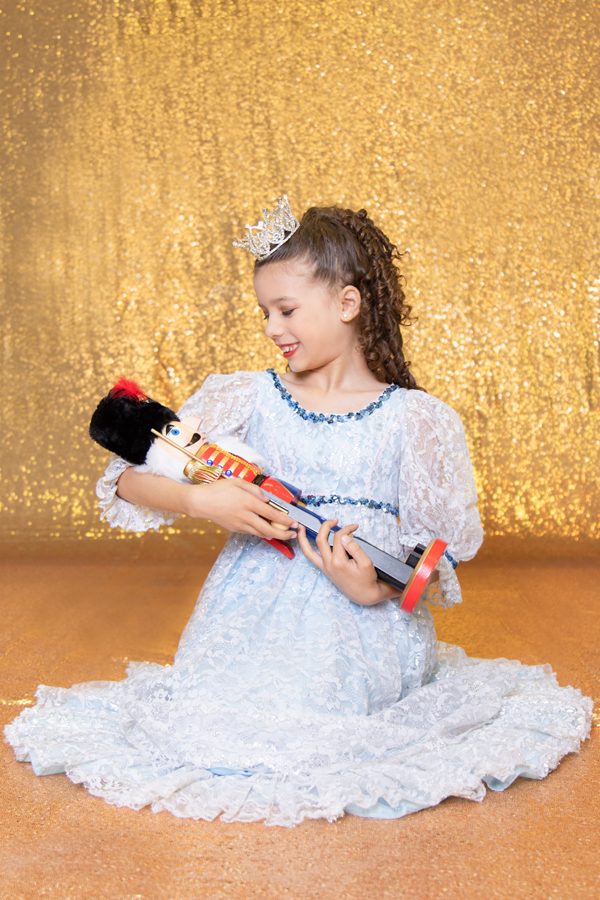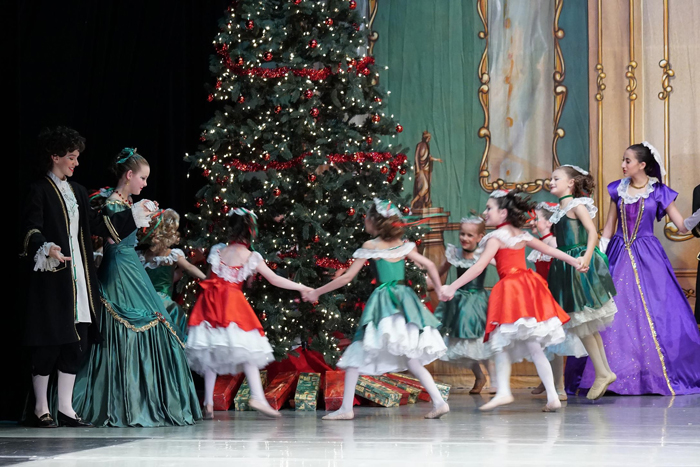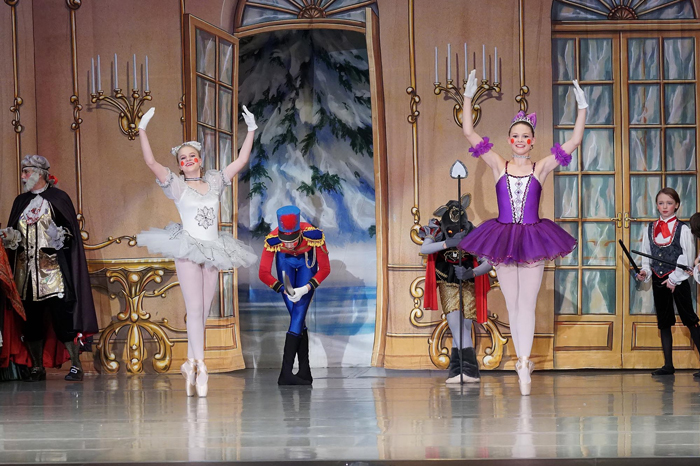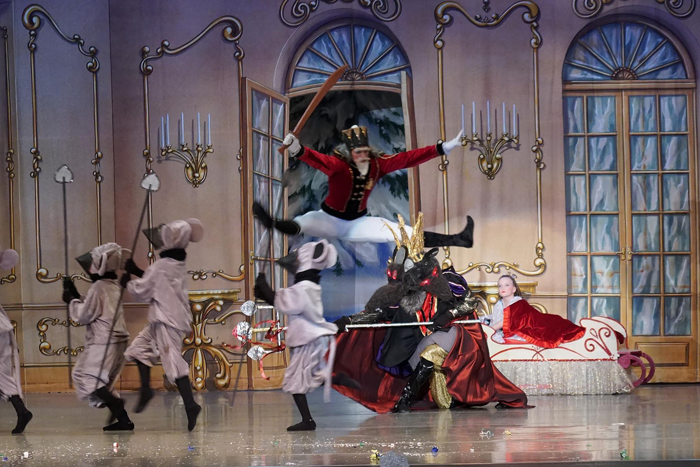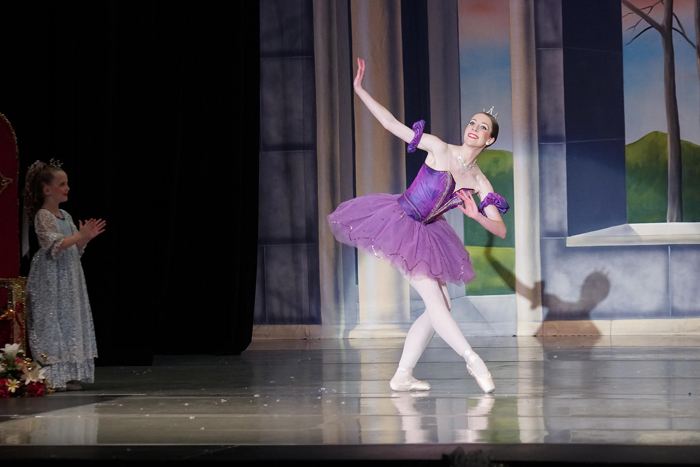 The Story
It is Christmas Eve at the Stahlbaum house and Mr. and Mrs Stahlbaum are hosting their annual Christmas! Ladies and gentleman dressed in their finest holiday apparel arrive for the party and their children rush off to join in the holiday festivities. As the children play a strange and mysterious man with long white hair and beard arrives. It is Herr Drosselmeyer, eccentric toymaker and godfather to Clara and Fritz. The guests are enchanted with the wonderful clockwork dolls Drosselmeyer has brought as they dance for everyones entertainment.
Soon it is time for all the children to receive gifts – but Clara has been forgotten. With no gift from her parents her godfather saves Christmas by presenting her with a little wooden man in a bright red uniform – a Nutcracker! Jealous of the gift Clara has received her brother Fritz steals it from her and breaks it in two. Clara is distraught but Drosselmeyer consoles her by bandaging her Nutcracker and promising to fix it in the morning.
After dancing and socializing all the guest thank their generous hosts and head from home. The children are put to bed and the house falls silent. But Clara couldn't sleep thinking of her poor Nutcracker alone under the christmas tree. She sneaks into the living room to find him. As the clock strikes midnight she dozes off with her beloved doll. Then Clara realizes her living room is being invaded by mice! As they surround her the strangest things begin to happen, the mice grow bigger and led by their Rat King they do battle with an army of toy soldiers led by her very own Nutcracker.
As the rats surround her Nutcracker and the fierce Rat King closes in, Clara throws her slipper at the Rat King. He turns in anger at Clara and as he is distracted the Nutcracker makes one final lunge with his sword at the Rat King. The great and terrible king falls in a crumpled heap and his defeated army drags him away. Thanks to Clara The Nutcracker has won the battle and has transformed into a handsome Prince. He asks Clara to join him on a journey the beautiful Kingdom of Snow to his home in the Land of Sweets.
Clara and the Nutcracker Prince arrive in the Land of Sweets where they are welcomed by the Sugar Plum Fairy. The Prince tells the tale of Claras bravery and how she saved his life. Clara is celebrated among all in the land with a beautiful crown, all the sweets she could ever want. The citizens in the Land of Sweets dance for her entertainment. There is Spanish Chocolate, Arabian Coffee, Chinese Tea, Russian Cake, Ribbon Candy, Mother Ginger and her Bon Bons, and Dew Drop waltzing with Flowers.
The elaborate celebrations in Claras honor end with the Sugar Plum Fairy and the Nutcracker Prince dancing a Grand Pas de Deux for Clara. The hour has grown late and the Land of Sweets begins to fade away. The Stahlbaums maid finds Clara asleep on the living room floor and tucks her safely in bed where she can continue to dream of The Nutcracker!